Welcome To Ducklings Swim School
Where our purpose is to develop a lifelong love of the water and swimming for you and your child.
We provide exceptional swimming lessons for babies and toddlers in our exclusive, purpose built pool, through our child centred and holistic ethos. We care about you, your child, the environment and your experience.
We are a happy, ever-growing community and now have the opportunity to welcome more little ducklings under our wings. Meet others and join a class or start your own class with a group of friends. We anticipate these spaces will be gobbled up, you'd be quakers not to get in touch straight away.
To see what we are up to visit and follow our Facebook page – Ducklings Baby & Toddler Swim School
Do get in touch to register your interest
We would love to have you join us.
We offer classes each morning Tuesday to Friday as well as Sundays.
To explore availability please register your interest by emailing me your child's name and date of birth and required days.
Call us on

07795 093564

or email

swimrisebridge@aol.com
1. It's Not Just About Swimming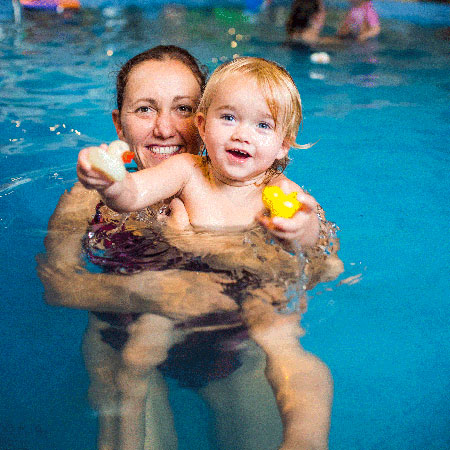 We have a child centred, nurturing holistic ethos, which combines swimming and water sensory benefits to enhance the physical, emotional, cognitive and social development of the child.
2. We Care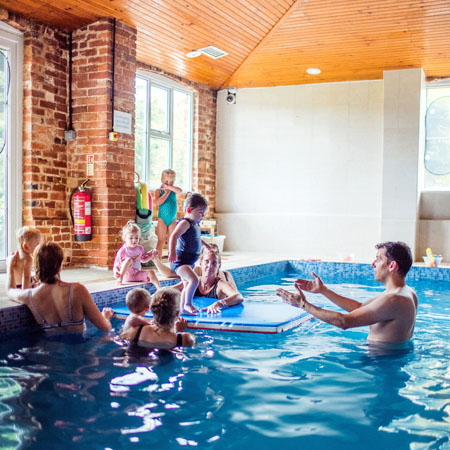 We care about you, your child, and the environment.
3. Our Purpose Built Pool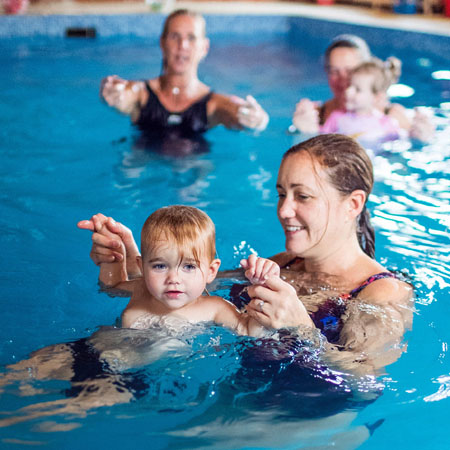 Enjoy our fantastic purpose built pool, exclusive for babies, toddlers and juniors one class at a time. Discover how easy it is to come here; a beautiful location and plenty of free parking.
WHY DUCKLINGS?
Our

Commitment

To You …
Our commitment to you is to ensure your child settles and enjoys their lessons. Availability allowing, you can try a different class or time. I am always available to chat to for advice and pass on guidance directly from your teacher.
"…The pool and changing rooms are LOVELY and warm"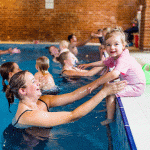 "I love the small groups, which gives us plenty of 1:1 time with our teacher.
It's brilliant exercise for my daughter who has cerebral palsy. She loves the water and is excited about her lessons each week. The class is well suited to her age with the use of nursery rhymes and actions to do.
The lovely warm un-intimidating pool, quiet location and clean and warm changing rooms have all allowed Lily's confidence in the water to grow. She will now happily stand on the edge and jump in!"
-Clare
"…My daughter absolutely LOVES being in the water"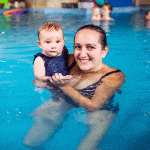 "We have only been swimming with Ducklings for a short period of time but I am happy with everything so far. My daughter absolutely loves being in the water and I really enjoy spending time with her. The facilities are great, the pool is lovely and warm, the changing rooms nice and clean. I am really enjoying the social side of it as well. I have met lots of lovely new mums and teacher is brilliant. The location is perfect, it's a lovely rural area and we like to see the horses. Parking is great and very close to the pool so you don't have to worry about finding a space."
-Jo
"…such a PLEASURE to see and be a part of"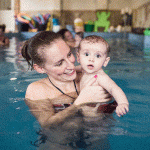 Ellie really enjoys coming to Ducklings and its great for me and her dad Nick to bring her and see her really enjoy herself in the water.
Our class is so small so its lovely to get a good amount of time with our teacher.
Ellie's water confidence is growing each week and is showing signs of wanting to do more in the water at such a young age.
Such a pleasure to see and be a part of.
– Maxine